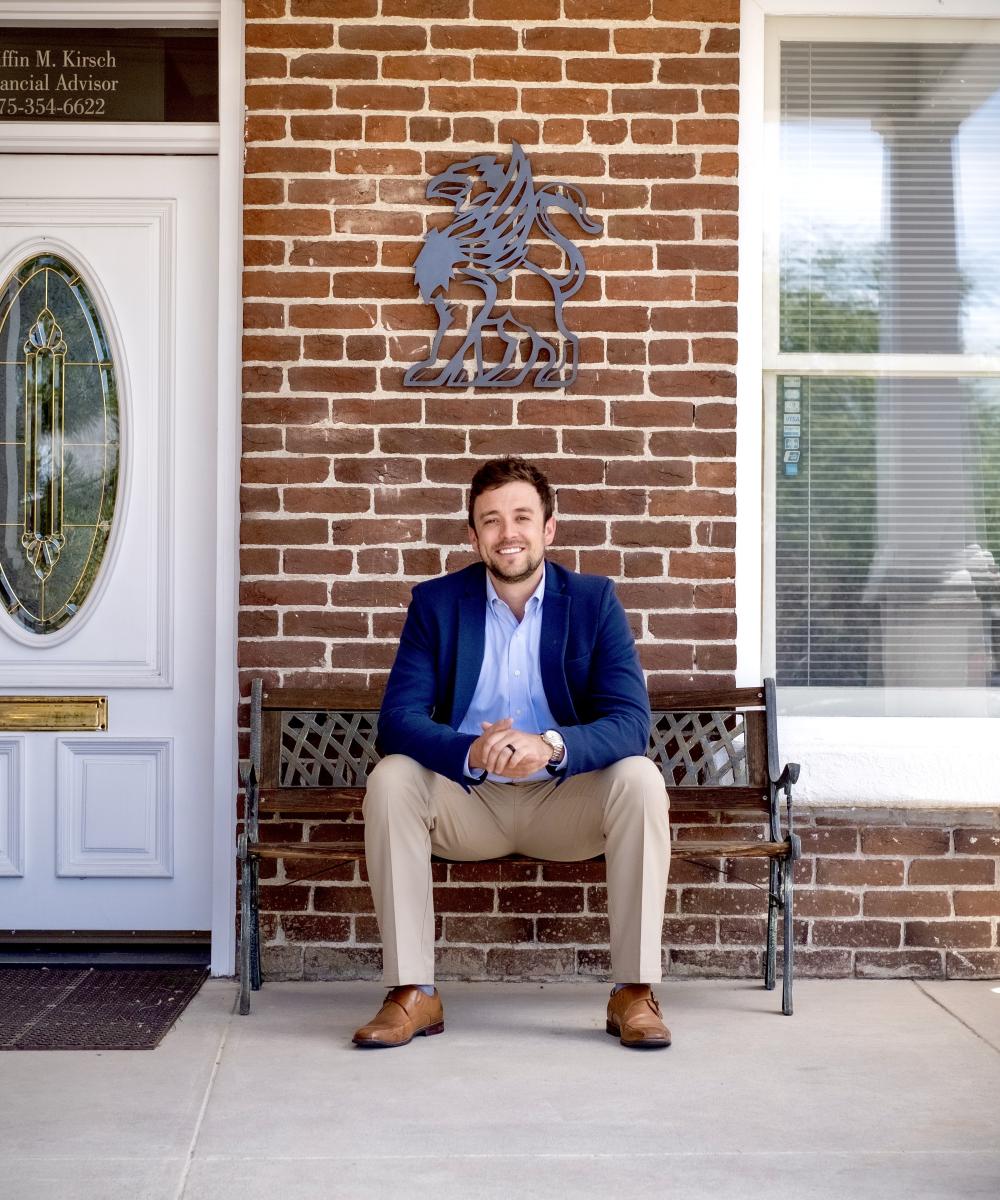 Griffin Kirsch
Financial Advisor
775-354-6622
Griffin Kirsch is the founder and owner of GK Wealth Management. He's been a wealth strategist since 2014 serving executives and small business owners to create and maximize their wealth potential by helping them "see the unseen."  He began his career in investments and insurance planning with Edward Jones, which allowed him to build a book of business and learn this industry inside and out. After a few years, he began to realize he wanted to do more for his clients, and without conflict. He decided to remove himself from the broker/dealer model and work independently alongside a team of industry specialists and mentors that could allow him and his clients to be better served.
His purpose is to explore and analyze the complicated intricacies of each individual's and business' financial situation in order to design and deliver simple strategies. From there, Griffin builds a financial blueprint to better determine a better detailed financial plan of action that allows clients to become better stewards of their wealth with clarity and certainty.
These intellectual strategies effectively help reduce taxes, reduce risk, increase portfolio efficiency, and augment the preservation of wealth legacy for his clients.
Griffin's team of industry specialists and mentors has proven to be especially powerful in helping his clients construct and execute their exit strategies. Griffin graduated with a Bachelor of Business degree in Finance and Accounting from the University of Nevada, Reno.  He also played Division I Baseball for the University.
Griffin is a husband to his wife Laura Kirsch and a father to his two daughter's Adlee & Mila Kirsch. His outside interests include skiing, golf, boating and travel.  Griffin is on the board of the JDRF foundation (Juvenile Diabetes Research Foundation). A type 1 diabetic since age 10, he has a personal interest in the foundation and hopes to one day see a cure for this disease.